JLGC Spends Day at the Capitol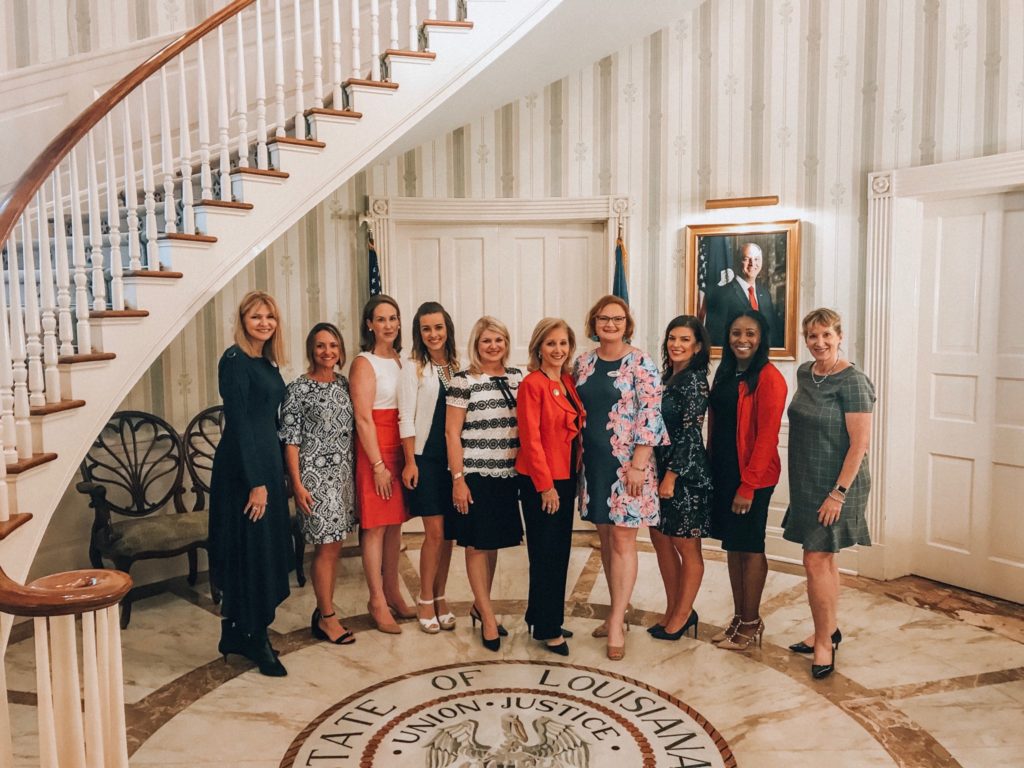 The Junior League of Greater Covington attended an action-packed Junior League Day at the Capitol in Baton Rouge on Thursday, April 25, 2019.
Nine ladies from JLGC attended committee meetings in the Louisiana house and senate as well as meeting with Senators and House members to discuss issues affecting our communities. Our members were recognized on the floors of both houses and President of the Louisiana Senate, Barrow Peacock, gave the Concurrent Resolution to JLGC board member, Shelley Winstead.  
The Junior League of Greater Covington delegation attended a lunch sponsored by the Junior League of Baton Rouge and were joined by Louisiana House of Representative Reid Falconer of District 89 (St. Tammany Parish).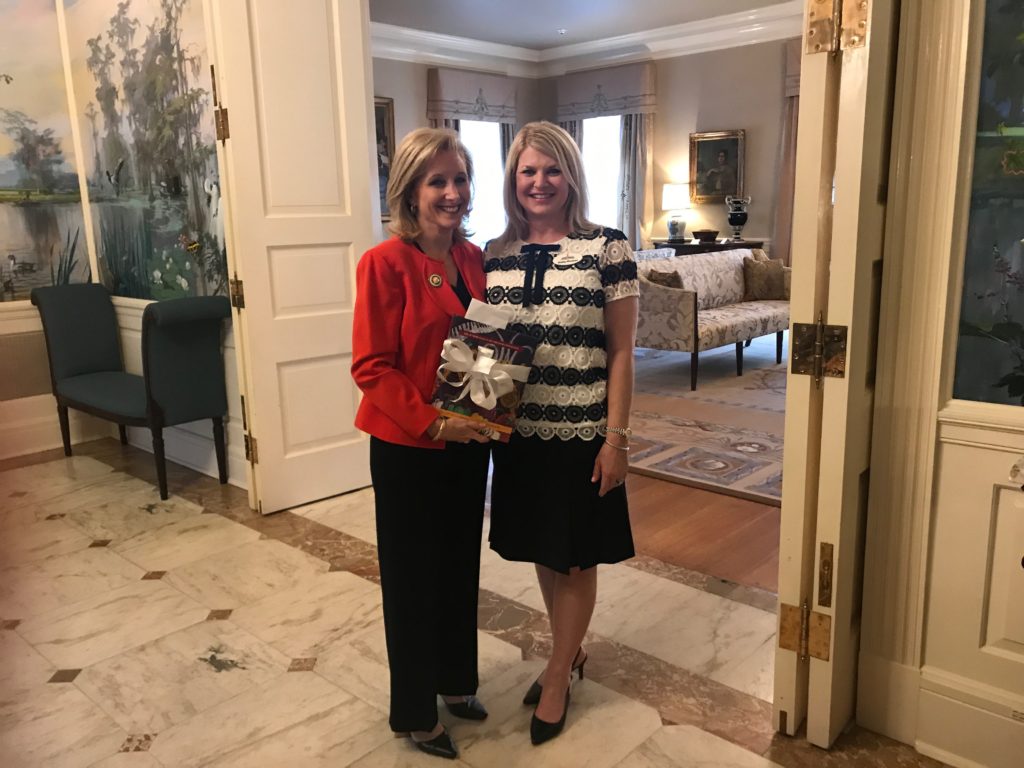 Louisiana's First Lady, Donna Edwards hosted a meet and greet for our league at the Governor's Mansion, where she was presented with a copy of the Junior League of Greater Covington's cookbook "Roux to Do."