Community Assistance Grants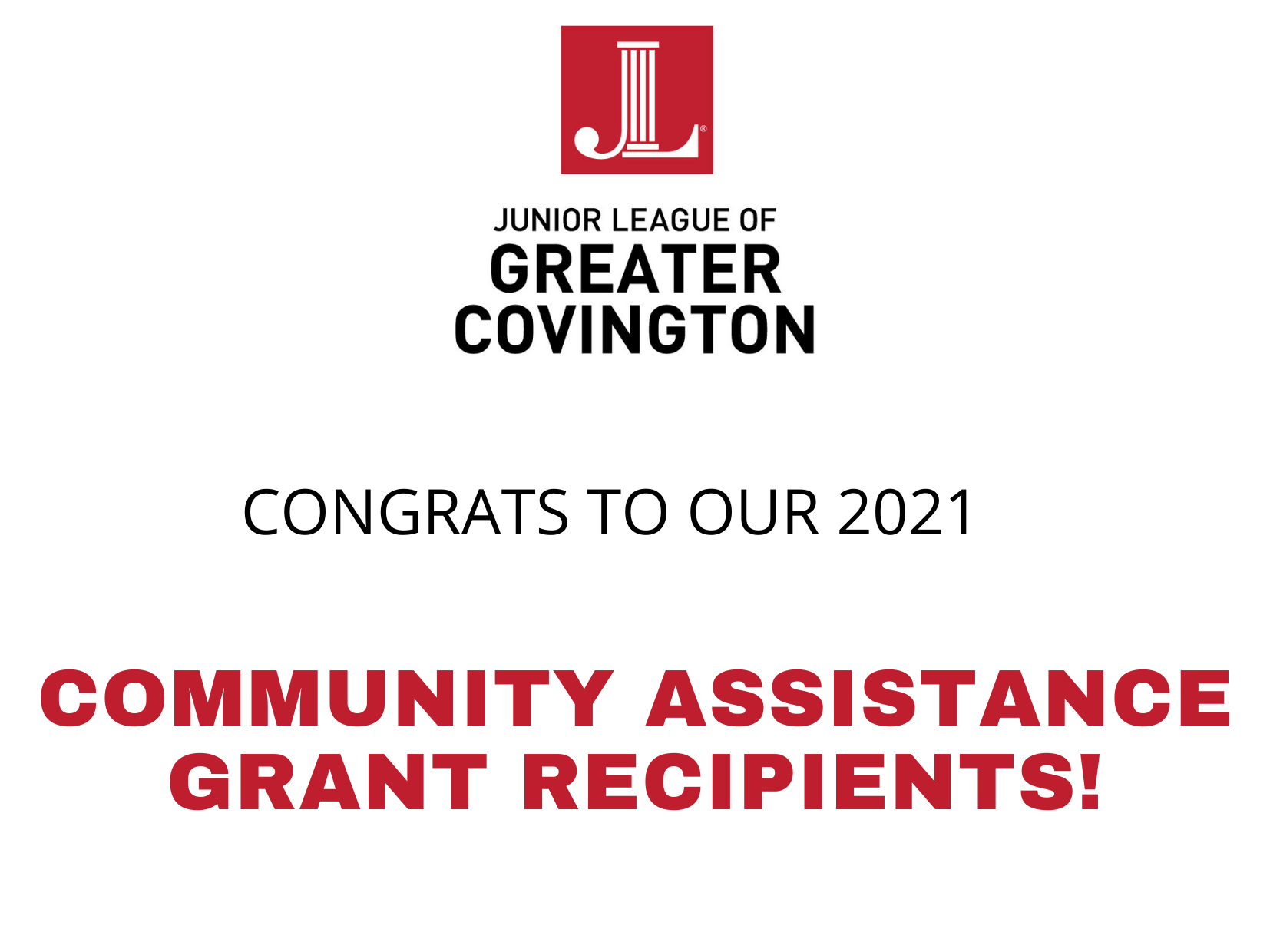 Alexander Milne Developmental Services

Camellia Homeless Outreach

Children's Museum of St. Tammany

Creative Relief Northshore

Equine Reflections

Family Promise of St. Tammany

Girls on the Run South Louisiana

Habitat for Humanity St. Tammany West

Henry L. Mayfield Elementary School

Holy Diapers

James Samaritan

Mandeville Project Graduation

Miracle League Northshore

NAMI St. Tammany

Northshore Enduring Hope

Northshore Food Bank

Our Friends Closet

St. Tammany Art Association

St. Tammany Library Foundation

STOPS – St. Tammany Outreach for the Prevention of Suicide

The Blood Center

The Samaritan Center

Women's Center for Healing & Transformation
---
In addition to the our various projects, the JLGC also assists the community throughout the year in other ways when there is a demonstrated need.  The Community Assistance Grant Program provides monies to charitable organizations based on application and review. A volunteer component is not required.
The Community Assistance Grant  application must be filled out in full and needs to benefit non profit organizations that match the JLGC focus area of education or any of the following areas: youth, elderly, cultural enrichment, or community awareness and/or social services.
The funds must be used in the West St. Tammany area and all funds must benefit the community at large.
The following will not be considered for funding: religious instruction or teaching, political activities, fundraising expenses, contributions to capital drives or salary/overhead expenses. For-profit organizations will not be considered.
The application period begins in August of each year and extends through March of the following year. Grants will be awarded in May. Organizations must submit a new grant application each year to be considered.
Please email applications and questions to community@jlgc.net