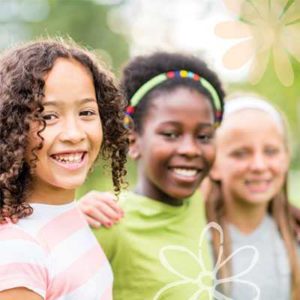 Each year, the Junior League of Greater Covington partners with Lakeview Regional Medical Center to host Girls Health Day.  This is a one-day series of workshops to educate girls aged 8-14 about various issues including drug and alcohol abuse prevention, female health issues, balancing a healthy diet, suicide prevention, self-esteem building techniques, healthy social media behavior, and cyber bullying.The event is hosted at Lakeview Regional Medical Center. There are multiple stations with resources and a schedule of various talks by professionals to discuss sensitive and/or relevant topics that can provide valuable, and even life-saving, lessons. Participants can take advantage of free health screenings, including blood pressure assessments, knee and scoliosis screenings, BMI measurements, dental hygiene, and vision testing.  Door prizes and giveaways will also be provided.
The Junior League of Greater Covington is thrilled to assist in providing the girls in our community with a strong and healthy foundation and educational resources as they become young women.
Email us for more information on how to attend or be a part of this event at
GHD@jlgc.net
Huge thank you to our sponsors!