ARC Table Manners presentation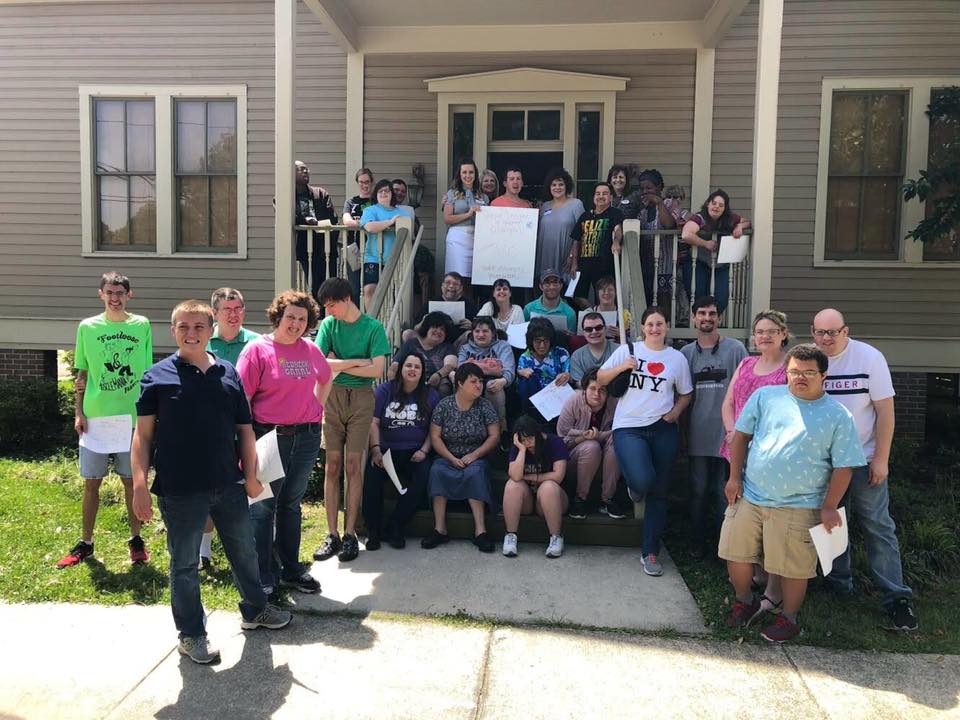 The Junior League of Greater Covington presented a table manners class to ARC members of Covington ahead of their group lunch at N'tini's restaurant on Tuesday, April 30, 2019.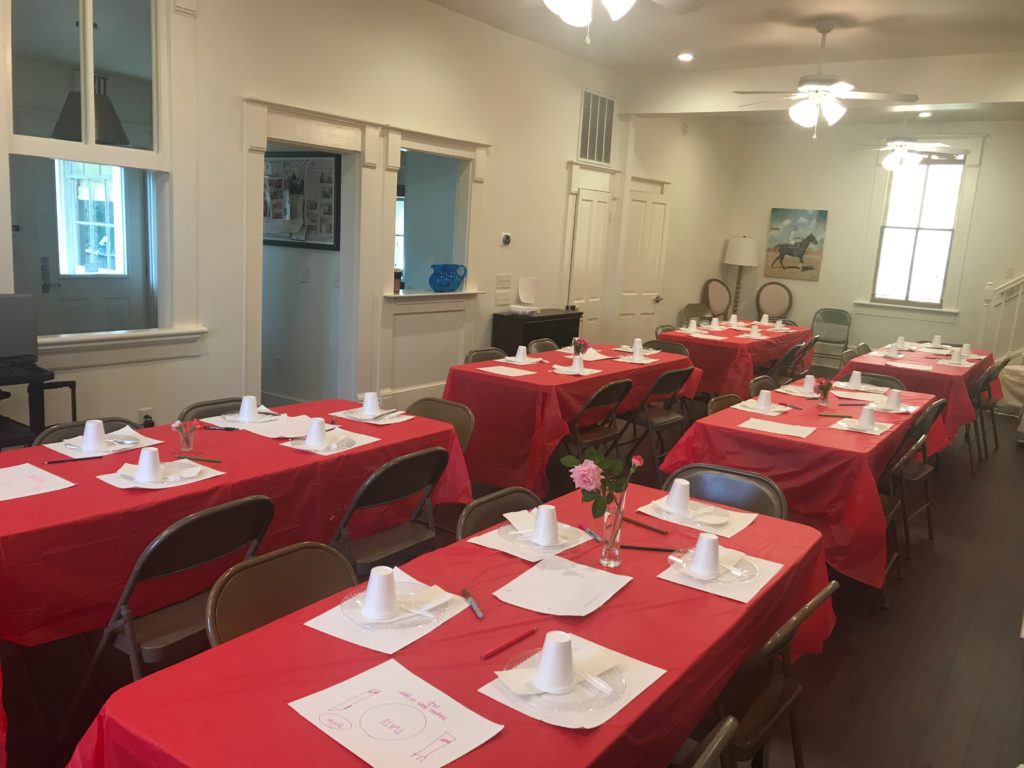 32 ARC clients practiced etiquette skills in JLGC's headquarters, Dogwood Cottage.  The league's meeting room was transformed into a dining room and classroom as they participated in a step-by-step presentation following up by an interactive practice session.  Each ARC member created their own placemat with diagrams of where utensils, plates, and drink should go to take with them to their N'tini's lunch.