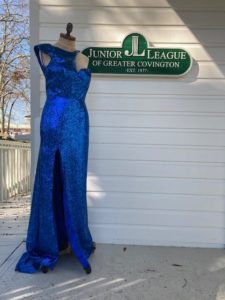 Project Prom
This project supports JLGC's focus to empower girls by promoting self-esteem, equity, and confidence providing participants the means to attend her prom in style.
Each spring, The Junior League of Greater Covington invites area high school girls to Project Prom! Attendees may take home a prom dress, pair of shoes and accessory, free of charge. Appointments are required.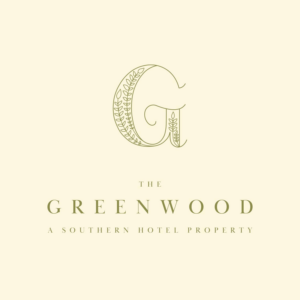 New event venue courtesy of The Greenwood, (a Southern Hotel property) 75802 Louisiana 25, Covington. We will have a boutique complete with dressing rooms, dresses, shoes and accessories. Personal shoppers (JLGC members) assist each attendee with her chic shopping experience. Project Prom is free and open to all female high school students. Proof of income is not required.
Several hundred size-inclusive dresses are available. All donations come from individuals or local bridal boutiques and are thoroughly screened by JLGC members prior to being put on the floor. Throughout the day there are drawings for door prizes, including gift cards to nail and hair salons.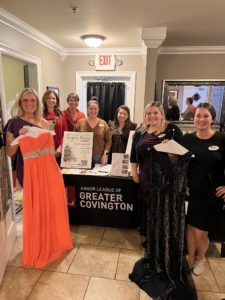 The Junior League of Greater Covington is always in need of dresses, accessories and shoes.
Interested in donating or becoming a sponsor? Email the event chairs at project-prom@jlgc.net
Thank you to our 2024 Project Prom Supporters: