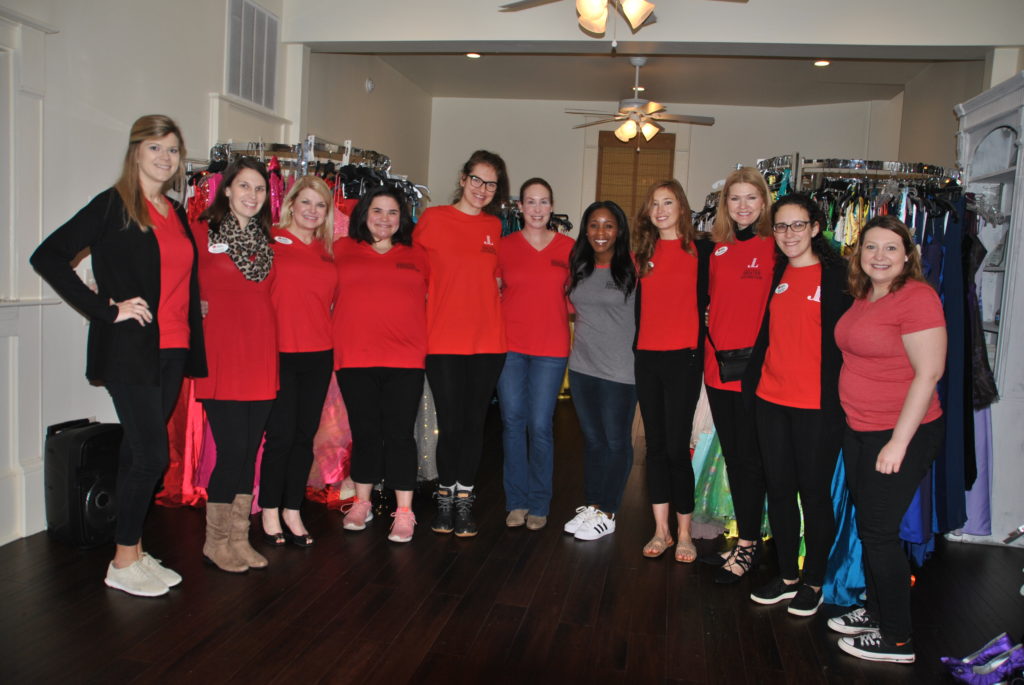 Junior League volunteers at the 2019 Project Prom event
Each fall and spring, The Junior League of Greater Covington invites area high school girls to take home a prom dress, pair of shoes and accessory free of charge.
The event is held at the Junior League headquarters, known as Dogwood Cottage. The cottage is transformed into a boutique complete with dressing rooms, dresses, shoes and accessories. These events are free and open to all female high school students. No registration or proof of income is required and each girl may take home one dress, one pair of shoes and one accessory.
Several hundred dresses are usually available, ranging from size 0-20. All donations are from individuals or local bridal boutiques and thoroughly screened by Junior League members prior to being put on the floor. Aveda Institute of Covington in the past has graciously taught hair styling and makeup application tips and tricks. Throughout the day there are usually door prizes, including gift cards to floral shops and salons.
Last year approximately 75 girls attended Project Prom. The Junior League is always in need of dresses, accessories and shoes. If you can donate, please email the event chairs at project-prom@jlgc.net