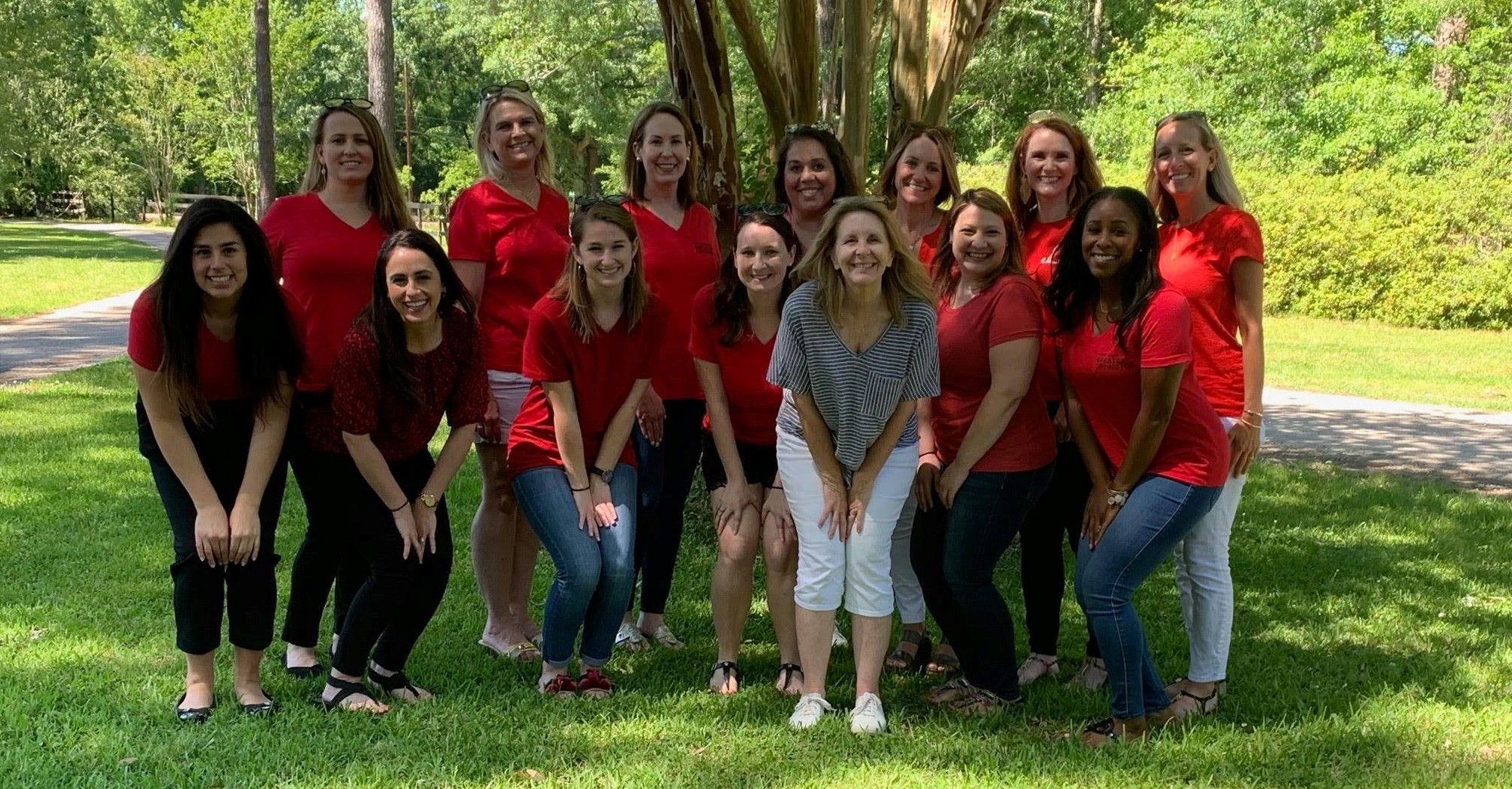 Our 2018 – 2019 Provisional Class
Founded in 1977, the Junior League of Greater Covington is an organization of women committed to promoting voluntarism, developing the potential of women, and improving the community through the effective action and leadership of trained volunteers. We are currently accepting applications for the 2018-2019 provisional class to begin in August.
Any woman is invited to join who meets the below requirements:
You must be 21 years of age by August 20
You must be a resident of the Northshore region
Any additional questions may be emailed to membership@jlgc.net
Transfers:
Please email membership@jlgc.net and/or corresponding@jlgc.net to initiate the process for transfer to the Junior League of Greater Covington.
Provisionals:
Provisional members are those who are engaged in a training course to prepare them for effective community and League involvement. Provisionals are not eligible to vote or hold office. Provisionals who have completed all requirements of the Provisional Program shall be admitted to Active membership upon approval of the Board. The Board, in the case of Provisionals who for unavoidable reasons are unable to complete the Provisional Course, may grant an extension of twelve months. Those members failing to meet the Provisional requirements shall be removed from membership upon a two-thirds vote of the Board of Directors.
Active:
Active members are those who have completed the requirements of Provisional membership and who, having been admitted to Active membership, justify such membership through some form of satisfactory community service, in quality and extensiveness, to the Junior League and by active support of the Junior League's Fund Development activities. An Active member shall be required to hold an annual review with the Placement Committee. Active members must fulfill meeting requirements, meet Fund Development obligations and be responsible for dues.
A League member may continue her active membership for all purposes until the end of the administrative year in which she completes the length of service requirement.   A League member who has completed the length of service requirement and sustained may request that she be reclassified as an Active Member.  Active members who have served a minimum of five (5) Active service years and one (1) Provisional year may have the option, upon written request by the member and with Board approval, of becoming Sustaining members.

Lagniappe Active:
Lagniappe Actives are those who have completed their length of service requirement, but may choose this special level of Active status rather than Sustaining. Lagniappe Actives shall be required to pay dues and fulfill special placement requirements as established and approved by the Board. Lagniappe Actives maintain their privileges of voting.
Sustaining:
Sustaining members are those who have served a minimum of five (5) years of Active membership and one (1) Provisional year and have chosen to continue their membership through this special status.   They shall have all the privileges of membership except they may not hold an elected office, serve as a committee chair, or vote in board or membership matters.
Non-Resident:
Non-Resident members live outside JLGC boundaries. They must pay dues, but are not eligible to vote or hold office.
Honorary:
Honorary members are the founders of the Greater Covington Junior Service League. They are excused from dues and Fund Development projects. They are not eligible to vote or hold office.
*Dates and times are subject to change following proper notification
**Changes to financial and volunteer obligations are subject to change pursuant to a membership vote under the bylaws

For more information on how to become a member of The Junior League of Greater Covington, please send an email to:  membership@jlgc.net .