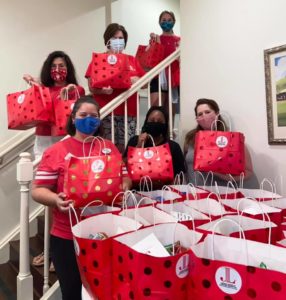 The Junior League of Greater Covington has been committed to training members for community leadership and to promoting voluntarism. All JLGC members are committed to building a better community through voluntarism.
Our Members
The Junior League of Covington has more than 216 Provisional, Active, and Sustaining members committed to promoting voluntarism, developing the potential of women, and improving the community through the effective action and leadership of trained volunteers.
Our membership includes executives, community leaders, entrepreneurs, mothers and professional women from diverse backgrounds.
Member Benefits
Connections

–to communities in need, to people we serve and to those we serve with.

Training

for effective community service & leadership, including finance, fundraising, leadership, public relations & marketing, advocacy, and personal development.

Awareness

of community needs and opportunities to contribute to solutions.
Interaction and partnerships with community leaders.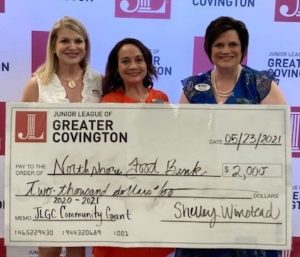 Leadership Development – opportunities to serve on community Board of Directors and chair committees that make an impact in the community.
New friends

and bold opportunities for continued growth and personal fulfillment.

Membership Transferability – League membership is transferable throughout the United States, Canada, Mexico, and England.

Annual Duties of Active Membership
Attend 2 General Membership Meetings

Attend Fall & Spring Business Meeting

Participate in 34 hours of in-league placement, community hours, and trainings.

Participate in 14 hours in Fund Development  

Complete the following financial obligations:
o   Fall Fundraiser: $75
o   Spring Fundraiser: $50
o   Annual Dues: $120
o   Purchase 10 Roux-to-Do Cookbooks by end of FIRST Active year
Complete at least 34 hours in Community by participating in yearly in-person.  
Sustaining Membership
An Active member must have served a minimum of FIVE (5) years as an Active member, excluding any leaves, before she may become a Sustaining member. All requests for this change must be made in writing to the VP of Membership before MARCH 1st. The member must end the fiscal year in good standing to go Sustainer.
 Annual Duties of Sustainer Membership
Pay Annual Dues: $95

Welcome to all league events